On Sunday, October 7, 2018, Ann, Daisy (a change of career Seeing Eye Dog) and Team Heavenly Temptations participated in The Seeing Eye's Fundraiser, The Doggy Dash. Held at Lidgerwood Park in Morristown, we walked together around the park. We raised nearly $1,700 for The Seeing Eye!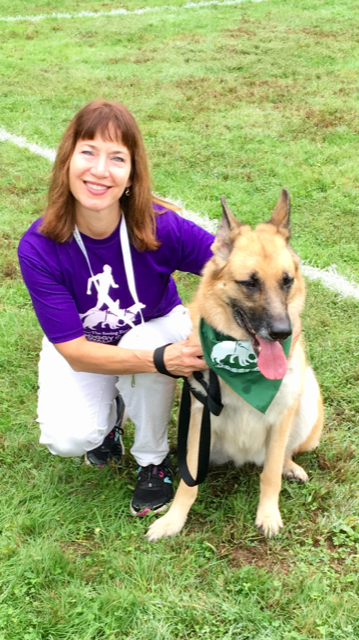 Each year, more than 260 people who are blind and visually impaired travel to The Seeing Eye in Morristown, NJ to be paired with their new Seeing Eye dog. The Seeing Eye is a 501(c)3 non-profit that breeds, raises and trains Seeing Eye dogs since 1931 and pairs them with people across the United States and Canada, greatly enhancing their independence and mobility.
Did you know that a bill has recently been proposed by State Senator Anthony M. Bucco to name Seeing Eye dogs the state's official dog?